My Home Buyer FAQ... and Answers!
My Home Buyer

FAQ... and Answers!
Don't Go Out Into This Market Alone and Uninformed! Things have CHANGED since you last bought a home...
Hello! I'm excited to work with you as your real estate agent on the journey of finding a new home. Whether you've never bought a home before, or have not purchased a home HERE in the past 12 months, this guide will be a handy way to know how things currently work in our area residential real estate market. Have no fear, good deals are still to be found as long as you are educated and prepared. My goal is to help keep real estate as simple and stress-free as possible by educating my customers up front so everyone knows what to expect.
How much is your fee?
There's no fee to buy a home with me. I will show you as many homes as you need to make your best decision. I'll prepare piles of paperwork, do tons of research, and fight for the lowest price for you. I get paid at closing by the seller of the MLS- listed home that you choose to buy. Rest assured, my goal is your goal. It doesn't matter to me what price home you choose to buy, as long as it fits your goals and it qualifies for your type of loan, we will go after it.
Wow! You would do all that before being certain of getting paid?
I work hard to help you find the best home for you and get the BEST deal on it. I want you to rest easy at night knowing we all did everything we could to make your home purchase the easiest and smartest it could be. Through home searches, touring, bidding on a house, negotiating with the seller, getting inspections and any repairs done, and working with your lender to get everything done in time for closing, I and my team are there for you every step of the way. So, I respectfully ask that you commit to working with only one agent or team to purchase your home. My previous clients, many of whom have given me glowing recommendations, can assure you that my experience and dedication to your purchase will serve you well! And I'd be honored if you refer your friends to me.
What do I need before I start shopping for homes?
It is crucial in this current market to be armed with a mortgage
lender letter of pre-qualification or pre-approval (preferred). It must be less than 30 days old. Without it, home sellers will not take your offer seriously and could pass up your offer for another one with pre-qualification. Shopping for homes without a pre-qualification letter is like going to the mall without
your credit card! Except, you can't put a home on hold. If you're not equipped to buy it, in this market, often someone else will. So, don't shop and get attached to any homes until you've got a letter in hand. You could spend an entire Saturday looking at homes, and find the one you love, but not be able to put an offer on it because you can't talk to a lender that day. By Monday it's entirely possible the house could get another offer and be sold. Be smart, do your homework ahead of time, this will prevent you from wasting time and also from buying more house than you should!
What if I'm paying cash?
Same thing. You will want to send a copy of your bank statement to the seller when we send them your offer. You should of course black out your account number, but the statement needs to be from the last 30 days and show your name and the amount you have in the account. The statement could be from a checking account, savings account, IRA, home equity line, or other account that you can liquidate. You can also send more than one statement to show combined amounts that equal the amount you want to bid. Alternately, you could put me in touch with your banker, who can confirm your assets verbally or by email. In today's market in our area, that's what's expected from cash buyers. Just like buyers who are using a loan, we do not encourage actively shopping for a home unless you can show us this info and allow us to place it in your confidential file until you want to make an offer.
How much does a Pre-Qualification or Pre-Approval Letter cost?
Aside from a possible credit report fee, there should be no fee or obligation to talk to a lender and get pre-qualified or pre-approved. When putting a bid to buy a home, pre-approved is best and will make your loan process faster once you do get under contract, but pre-qualified is fine.
I've talked to my bank where my accounts are held, is that the best mortgage option for me?
There's a good reason I constantly recommend my favorite list of lenders. They are all local people who know this market. They send local appraisers (CRUCIAL for not killing your purchase). Most of them use local underwriters (again, can really make or break your loan). In my experience, they are outstanding to work with because they go the extra mile, they stick to deadlines, and they make buying a house much easier than if you work with some other lenders. Personally, I can work with any lender that makes you feel comfortable. I would definitely encourage you to explore two or more mortgage lenders, because different ones may work better for your needs.
Please ask for the list of my preferred lenders.
Once I find the house I want, what's the next step?
We need to expediently write up a purchase contract, based on a reasonable price (which I'll coach you on), and send it to the seller's agent with your Pre- Qualification or Pre-Approval Letter. We sometimes send the earnest money deposit along with your offer, to show how serious you are about buying the house.
What's an earnest money deposit?
Sometimes called escrow money, or a binder, it's a "glue" that holds the transaction together. It says, "Seller, I want this house enough to go ahead and promise you this amount of money." It also says, "Buyer, you can have this money back if I, the Seller, don't fulfill my obligations toward this contract." It gives everyone motivation to continue to work towards all deadlines in a civil manner and get the house sold.
What's the rush in submitting a contract for purchase?
Homes that are in good condition, priced accordingly, especially in popular areas, are selling quickly and with multiple offers. You want to get your foot in the door first and get the seller to accept your offer before having a chance to consider others, or you can find yourself in a bidding war. I will coach you on how to make your offer attractive so the seller is more likely to choose to work with you, instead of accepting another offer or waiting to get more offers. I always advise my buyers to put your best offer the first time, especially if it is a home in good condition, priced reasonably well, in a
location that's selling well.
What happens in a bidding war?
If the seller receives more than one contract at a time, their agent typically lets everyone know. You can then choose to amend your contract, keep it the same, or walk away. At some point, sometimes right away, the seller and listing agent will USUALLY call for "highest and best offers." This is your last chance to bid for the house. However, sometimes the seller/listing agent will NOT call for highest and best offers but will just accept the highest and best one they received. Again, this is why it's important to put your best offer the first time. You may not get a second chance.
I'm struggling with a $5000 gap in what I want to offer and what the
seller's price is… what do I do?
Maybe another $5000 would be beyond your comfort zone, and so you walk away, knowing you gave it your best shot. If you were just trying to save
$5000, do you really want to lose the house over that amount? By the time you find another house that fits your needs and tastes, it's possible that (1) prices and interest rates may have gone up, (2) that second house is great but needs at least $5000 worth of work that the first house didn't need, (3) your current housing will continue to cost you that much in rent, mortgage, taxes, insurance, etc., or (4) you may get in a bidding war over the second house, resulting in spending an extra $5000, and then you would have just lost time and money. Last consideration, if we firmly believe through our study of
comps that the house is $5000 overpriced, you might want to do the "walk- away" approach which is, you walk away while the seller has a time out to think about how they just lost an otherwise good buyer offer over$5000.
Often, when you come back a week or so later and they've had no other offers,
you can do a deal with them.
What if I'm not sure if a house is overpriced?
I do a thorough job in helping you determine the best price to bid. I'll show you all the facts and photos I can find for all the comparable sold homes, comparable homes pending sale, and comparable currently for sale homes. We'll determine where on those lists this house should fall, based on size, age, features, location, condition, etc. You'll find this to be a very good way to understand the current market and feel good about what you should bid to get the best price, but not lose the bid to another buyer.
Once my offer gets accepted, then what happens?
We schedule inspections, start working with the title company, and start researching the property in full. We typically have 10-15 days to discover if there is anything that needs to be re-negotiated, or anything that would cause you to want to not buy the property.
What happens to my earnest deposit if the contract gets cancelled by me or the seller?
I can point you to the purchase contract and show you the contract provision that addresses this. Typically, if you cancel within the 10-15 day inspection period, or if your loan fails to fund for certain reasons within a certain timeframe, you have an opportunity to get your deposit back in full. However, interpreting the lawful implications of the contract falls outside my scope of authority as a licensed real estate broker. I always advise buyers to use a real estate attorney to assist with their purchase, in case anything comes to dispute. Please see my list of trusted real estate attorneys with whom our office has often worked.
Why does it take so long to close on the house? Is 30 days really necessary?
If you're working with a lender, 30-35 days is typically their guideline to close conventional loans. FHA loans are taking around 45 days to close. USDA and VA loans are taking about 60 days to close, though some of my preferred lenders can do them in about 45. After your inspection period, a survey and appraisal are ordered, and these take about 2 weeks to be completed. Then your loan underwriters need to review the appraisal and other loan info, and the title company needs time to research your title, issue certificates for the survey, and make up the closing packet. The title company waits for the lender to send your bank's final closing package, and then they put all of that together in one big "closing package".
What happens at closing?
You'll bring your check for the balance of what you owe, including your loan down payment, mortgage fees, some transfer fees, a portion of the title insurance, and prorated taxes, insurance and homeowner's association fees. You will find out this exact amount the day before (or sometimes the morning of) closing. You'll need to bring that amount in a certified check, not a personal check or a suitcase full of cash. The title officer and your lender will walk you through the signing of all your paperwork in the closing package. It typically takes 1-1.5 hours depending on how many questions you have. At the end of the closing, you usually get your keys and any other access devices that go with the property, and you're a new home owner! If closing on a bank-owned
home, there can be a three-day delay in receiving the keys to your home.
You're certain to have other questions along the way… I'll be there to help answer them. Buying a home this year really can be easy and hassle-free using these guidelines. I look forward to working with you and keeping real estate simple and stress-free!
Tom Leber

REALTOR 813-420-9963

Tom@FullSaleTeam.com

Tom.HomewardRE.com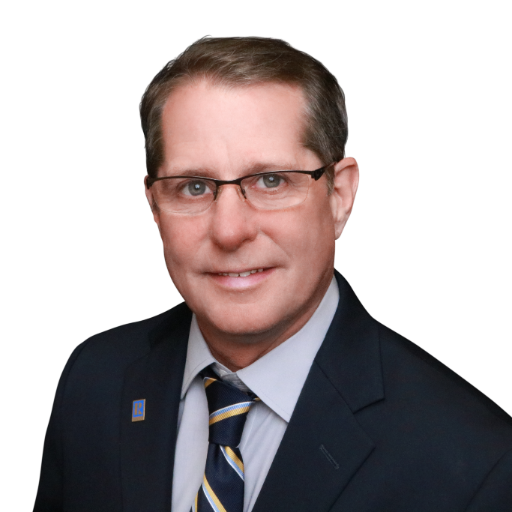 As an agent who's an expert in the Heights community, I bring a wealth of knowledge and expertise about buying and selling real estate in this unique part of Tampa, FL. It's not the same everywhere, s....