5 Tips for Buying Your First Rental Property
---
Neighborhoods: "The quality of the neighborhood in which you buy will influence both the types of tenants you attract and how often you face vacancies. For example, if you buy in a neighborhood near a university, the chances are that your pool of potential tenants will be mainly made up of students and that you will face vacancies on a fairly regular basis (during summer, when students tend to return back home)." Says Investopedia.com. Look at schools in the area, crime in the area, and other types of things in the area that is appealing to renters.
Remodeling Costs: When you purchase a property you don't want to just consider the costs of the property but the costs it will take to make it tenant ready. Don't get caught up and forget that you'll have to prepare it for another person to live in.
Local Rental Regulations: "In many locales, rental properties are treated more like businesses than residences, and while 8×10 might constitute a proper bedroom in your personal home, it likely won't be considered such for a rental property" says www.consumerismcommentary.com You don't' want to run into surprises after you've gone through all the trouble obtaining the property.
Be Prepared for it to Sit: Just because you have prepared the property to be rented that doesn't mean that you're going to have a renter right away. There may be times when your property is sitting empty months at a time. Make sure you're financially prepared for that.
Make Sure it is a Good Investment: You want to make sure the property ends up making you money, not costing you money. Make sure you know what type of insurance costs will apply, HOA costs if any, and maintenance costs.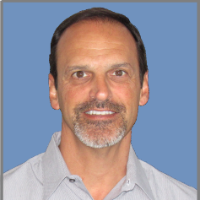 Hi! Here is a little about me. I've been in real estate in Tampa since 1997. I started Homeward Real Estate after gaining experience as a Broker/Manager in the Re/Max system. As much as I loved work....