Ten Best Tampa Attractions
---
Whether you're walking the smoky streets of Ybor City or taking a stroll down the riverwalk, you know Tampa has a lot to offer. Tampa Florida attractions include theme parks, museums, and even pirates. There are plenty of things to do in Tampa. If you're looking for a way to fill up your days and nights in Cigar City, take a look at the ten best Tampa attractions.
1. Curtis Hixon Park
Located right at the water's edge in downtown Tampa. Stop by on Sunday mornings for Yoga in the park. Come back in the evening to see one of the many free concerts. There's no wrong time to visit.
2. Henry B. Plant Museum
Plant Hall, once the Tampa Bay Hotel, now part of the University of Tampa. It's known for its striking architecture and proximity to the river. There you'll find the Henry B. Plant Museum. In it are preserved rooms and artifacts from the building's time as a hotel. You'll be transported back a century and feel like you just checked in.
3. Busch Gardens Tampa Bay
This African safari-themed park spans more than 335 acres. It boasts eight spine-tingling rollercoasters and an expansive animal preserve with zebras, giraffes, ostriches, and rhinos. Join almost 4 million annual visitors on an action packed adventure.
4. The Florida Aquarium
Located in Channelside, this spacious attraction is home to over 8,000 species of marine life. From penguins to seahorses, they have you covered. First established in 1995, now it hosts over 300 events a year. Dive with sharks or dine at the fine restaurant.
5. Tampa Riverwalk
This 2.5-mile walk is full of things to do. It's perfect for an easy stroll or renting a bike working up a sweat. Stick around when the sun goes down and you'll see the city lit up like never before.
6. American Victory Ship
Step aboard a retired World War II US Navy vessel. Once it sailed the seven seas. Now it serves as one of Tampa's most interesting attractions. The small admission cost keeps the ship preserved for future generations to enjoy.
7. Ybor City
The whole town is the attraction. From local farmers markets to street fairs, Ybor is one of Tampa's most exciting places. Once home to Tampa's profitable cigar business, it's now home to many shops, bars, and restaurants. You might see some street performers. You'll definitely see chickens.
8. Water Taxi
See Tampa as you travel by sea. Your night on the town can be a maritime adventure. Buy a ticket for the day or get an annual pass and ride all year.
9. Seminole Hard Rock Hotel & Casino
They have luxury amenities and a newly renovated spa. There are events and performances every night of the week. Treat yourself to a good time at a fine hotel with a lot to offer. If you like casinos, or just want to check one out, there's always something going on at the Hard Rock.
10. Gasparilla
Once a year, pirates take over the city. Grab an eyepatch. Don a parrot. And bring out your inner buccaneer on Tampa's very own holiday.
Whether you're visiting or a local looking for something new, you'll find plenty of things to do in Tampa. You can ride high in a roller coaster or just watch the sunset on the bay. You'll fill your days and nights with one when checking out some of the best Tampa attractions.
You may also like: Reasons You Should Consider A Coworking Space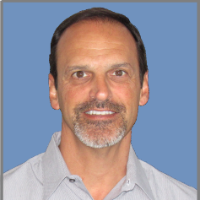 Hi! Here is a little about me. I've been in real estate in Tampa since 1997. I started Homeward Real Estate after gaining experience as a Broker/Manager in the Re/Max system. As much as I loved work....