Do You Qualify For A VA Home Loan?
---
Have you served your country and are looking to purchase a home? You may qualify for a VA home loan. The government gives benefits to homebuyers who have served in the military. Qualified veterans enjoy a $0 down payment and avoid certain fees. You've done your part. Let purchasing a home be easy.
What Is A VA Home Loan
A VA home loan is a $0 down mortgage where the department of Veterans Affairs acts as a financial backer. The VA home loan was created in 1944 by the United States government to help returning service members purchase homes without needing a down payment or outstanding credit. It continues to help make homes more affordable for today's veterans.
Who Qualifies
Servicemembers need to meet certain criteria to qualify for a VA home loan. Anyone currently on active duty needs only 90 days of service before they qualify. Veterans who left the service after September of 1980 ( October 1981 for Officers) must have:
24 months continuous active duty - with other than dishonorable discharge

At least 181 days or completed the full term that he or she was ordered to active duty with other than dishonorable discharge

At least 181 days active duty - and discharged for hardship, early out, convenience of the Government, reduction in force, condition interfered with duty or compensable service-connected disability

Less than 181 days active duty - if discharged for a service-connected disability
Eligibility varies for veterans who served before those dates. Any combat service should automatically qualify. Some spouses will also be eligible. Click Here to check the Department of Veterans Affairs website to see if you qualify. You will need a Certificate of Eligibility (COE) issued by the VA before you can begin the loan process.
VA Home Loan Benefits
Once you've determined your eligibility and get your certificate, it's time to begin the process. You'll enjoy:
0% down payment

No private mortgage insurance

Better interest rates

A waived VA funding fee for those with a service-connected disability
Things To Consider
The $0 down is to help someone who doesn't have enough for a downpayment purchase a home. However, if you have enough to make a downpayment, you might want to save your VA home loan for the future. While it lets you put nothing down, the monthly mortgage payments will be higher than if you put a down payment. If you're already a homeowner, a VA loan makes it easy to invest in a second property. Speak with a broker today to see if a VA home loan is the right choice for you.
You May Also Like: Ten Best Tampa Attractions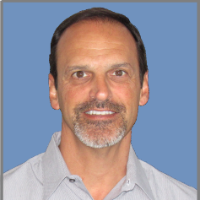 Hi! Here is a little about me. I've been in real estate in Tampa since 1997. I started Homeward Real Estate after gaining experience as a Broker/Manager in the Re/Max system. As much as I loved work....