First Time Home Buyer Checklist
---
Buying your first home is a major life commitment. Finally, a real place to hang your hat. You can almost taste the apple pie and smell the freshly mowed grass. A few things need to be in order before you sign that dotted line. Enjoy the comfort of your first home without worry by adhering to this very non-exhaustive first time home buyer checklist.
Know Your Credit Score
If you don't know it already, find out. There are a ton of resources for finding your credit score without doing a hard inquiry. Your credit score is going to determine exactly what's coming out of your pocket. A better score will land you a better interest rate. Aside from home buying, your credit score is just important to know.
Fix Your Credit Report
Inaccuracies are much more common than you may realize. The three credit bureaus don't always communicate with each other. You can have a clean report for two while the third holds a blemish. Lenders are going to look thoroughly into your credit history before granting a loan. Don't have any surprises.
Shop Lenders
Just because you've been doing business at a particular bank for decades doesn't mean they're the best bet for a mortgage. Shopping around is the only way to ensure that you get the best interest rate you can. Have options when it comes to financing. Get multiple quotes before making a final decision.
Down Payment?
It's more than you think. 20% of a $300k home is $60k. Purchasing a $150k condo will still need a down payment of $30k. Also, the bigger down payment you make, the less you'll pay in the long run. It might be time to start counting those pennies to make sure you're prepared when it comes time to buy.
Scope Out The Neighborhood
Just looking at pictures won't give you a real feel for where you're looking to purchase. You want to get in your car and drive around for a little while, taking in the lay of the land. Checking school districts is important if you have children. Ask yourself, is it walkable at night? Is there a Korean BBQ place nearby that delivers? These are important questions you should be asking.
Don't Make Big Life Changes
Buying a home is already a big life change. When you're closing on a house, it's best to have everything else remain stable. Now isn't the time to quit your job, switch careers, buy a new car, or take a vacation. Keep your pennies accounted for and coming in regularly.
Be Patient
You're anxious to get into your new home. The buying process can take some time. Remember, a seller can change their mind for any reason. It may be a while before you kick off your shoes in your new place. Just be patient and let everything happen as it happens.

Buying your first home is a big life step. But it doesn't need to be a stressful one if you follow the process. Make sure your finances and credit history are squared away. Get a feel for the neighborhood. And always shop around for lenders. Hang your hat confidently in your new home.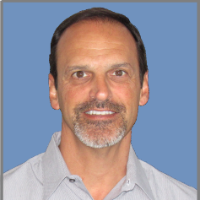 Hi! Here is a little about me. I've been in real estate in Tampa since 1997. I started Homeward Real Estate after gaining experience as a Broker/Manager in the Re/Max system. As much as I loved work....