Real estate is Still all about relationships and 2020 is not lost
There are a lot of "How to" articles written about post Covid-19 business. Pivot, change, adapt.The fact is if you're a Realtor you should be doing what you always should have been doing, building and maintaining relationships, with your Sphere of influence, lead generation and follow up. I speak to agents regularly and what I hear over and over again is successful agents find creative ways to stay 'top of mind', meet new people, cultivate relationships and get referrals. The best Realtors/business people have also used the last 6 weeks to become more efficient in their communications, advertising, marketing and running their business. So, call it whatever you'd like but relationships and letting people know you care about them and their needs is still paramount and if you've been doing that all along, 2020 won't be such a tough year after all.
Learn more about Homeward Real Estate at MyHomeward.com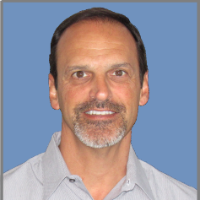 Hi! Here is a little about me. I've been in real estate in Tampa since 1997. I started Homeward Real Estate after gaining experience as a Broker/Manager in the Re/Max system. As much as I loved work....