We all know stories of people moving to Florida from places like NY for the sunshine and the lower cost of living. It seems times might be changing as the rent prices continue to grow across Tampa Bay. As a mid-size city, Tampa is a great place to live by having everything you'd want without the expense of a sprawling metropolis. The average rent now passes $1000 a month.
Why Are Rent Prices Rising?
The economy in Tampa is getting stronger. An unfortunate byproduct of that is increased rental prices. As companies move to the city, they bring with them jobs and wages. They increase the demand to live in a certain area. While this is good for the overall economy, individual renters end up taking a hit.
Is It Really That High?
That depends on how you compare it. $1000 for an apartment would sound like a steal for someone renting in Manhattan where monthly rent prices easily top $3500. A San Franciscan would agree where the average rent is about the same. But those are two very expensive places. According to RentCafe, Tampa rent rose 5.2%, St Pete rose 7.1%, and Clearwater rose 4.3%. Against a national average of 4%, it's safe to say Tampa Bay is facing rapid increases.
A Growing City
Tampa is a growing city. It has history, culture, and plenty of sunshine. With so many sites, attractions, and events, it's not surprising to see an inflow of people. The local economy is adjusting and one side effect is rent increases. It could be they heard they could dress up as a pirate for a day.
Now Is A Good Time To Buy
If you've never considered owning, maybe now is the time to consider it. Owning is cheaper than renting in the long run, and you get something for your money. Mortgage payments go into building equity. You can feel good knowing your monthly payments are going back to you somehow, rather than just stuffed in your landlords' pockets.
We'll all benefit from a growing local economy, but renters will pay more. If you've never considered buying before, now might be the time to do so. Call home the one city where nobody judges you for yelling ARG in public.
You may also like to read our First Time Home Buyer Checklist.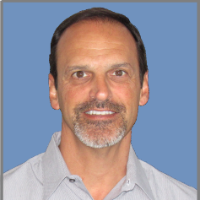 Hi! Here is a little about me. I've been in real estate in Tampa since 1997. I started Homeward Real Estate after gaining experience as a Broker/Manager in the Re/Max system. As much as I loved work....