Why Fall May Be the Best Time to Buy a House
---
Most people believe that Spring is the best time to buy a house. It is. There are definitely more houses listed in the Spring than any other time of year. However, the Fall season is a second runner-up to that idea.
Why? Well, some of those houses that were listed in the Spring never sold. Maybe it's because they were overpriced. The homeowners who did overprice have created a problem for themselves because now they'll need to lower it enough to compete with those just coming onto the market in the fall. This is good for buyers.
Less Competition
There will be less competition – because, for no good reason, people opted to buy when everyone else was looking too. There may not be as much inventory to choose from, but patience could pay off when searching for your next home.
Increased Quality Service
As the year comes to a close, fewer buyers for agents means more one-on-one time with your agent. This also holds true for your relationship with your mortgage broker, real estate lawyer, home inspector, and home warranty specialist.
Anxious Sellers
Now that the overpriced owners are getting desperate, you can use that to your advantage. Homes that have remained on the market through the summer have a better chance at selling when a homeowner is willing to negotiate. The longer a home remains on the market, the more negotiating power a buyer has.
Impending Holidays
With the holidays are just around the corner, many homeowners want to get their home sold before thinking about Thanksgiving dinner or Christmas morning. Think about all the preparing that goes into packing up a home anyway; adding holiday lights and décor to a task list can become overwhelming. This motivates a seller even more.
Home Improvement Sales
Another advantage of buying in the fall is all the end-of-year and holiday sales on appliances, home goods, etc. According to Consumer Reports, September is an ideal time for buying carpet and paint. Lawnmowers go on sale in October. In November, appliances, and cookware go on sale.
Year-End Tax Credits
Another sweet incentive is to close on a home at the end of the fiscal year to collect some nice deductions come the next tax season. Closing costs, mortgage interest, and property tax can all offset your bottom line of taxable earnings.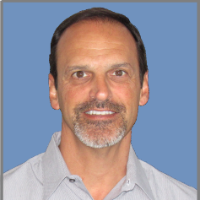 Hi! Here is a little about me. I've been in real estate in Tampa since 1997. I started Homeward Real Estate after gaining experience as a Broker/Manager in the Re/Max system. As much as I loved work....